18ct White Gold Ring with Diamond
Ref No: 205.104
Shipping: within 14 days
30 days return policy
Brand: Apart
Collection: Your Diamond Story by Apart
Diamond 0,23 ct
Diamond cut: brilliant cut
Number of diamonds: 1
Material: White gold
Fineness: 18 K
A gorgeous gold ring with a brilliant cut diamond. The classic piece made of white gold will enchant you with its mesmerizing brilliant cut diamond, whose outstanding quality is attested with a special certificate that comes with the ring in a stylish jewelry box. The inimitable white gold ring can serve as an engagement ring or gift to mark a special occasion.
The ring is made of 750 white gold and decorated with a brilliant cut diamond of 0.23 ct total weight.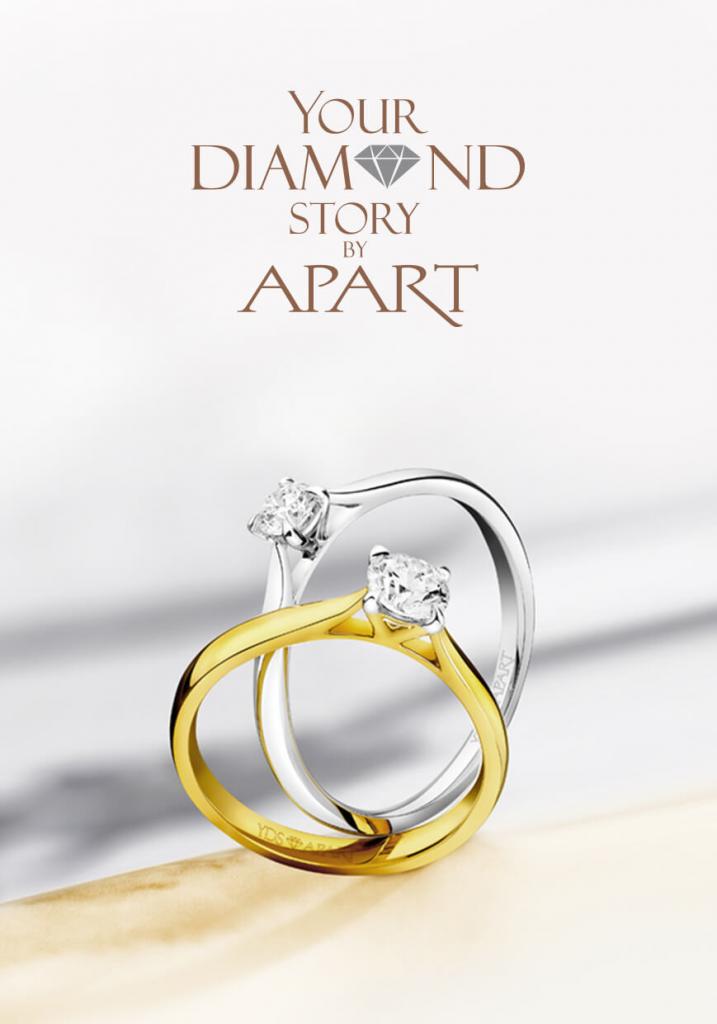 Your Diamond Story is a unique diamond jewellery collection. Recently, it has been made available in Poland, only in Apart. Each diamond in this collection has its own individual history, documented with a certificate. This is a story about the most beautiful gemstone, and the way it has to cover to fully gleam for you. Let its story become a wonderful symbol of your love, your success, your happiness.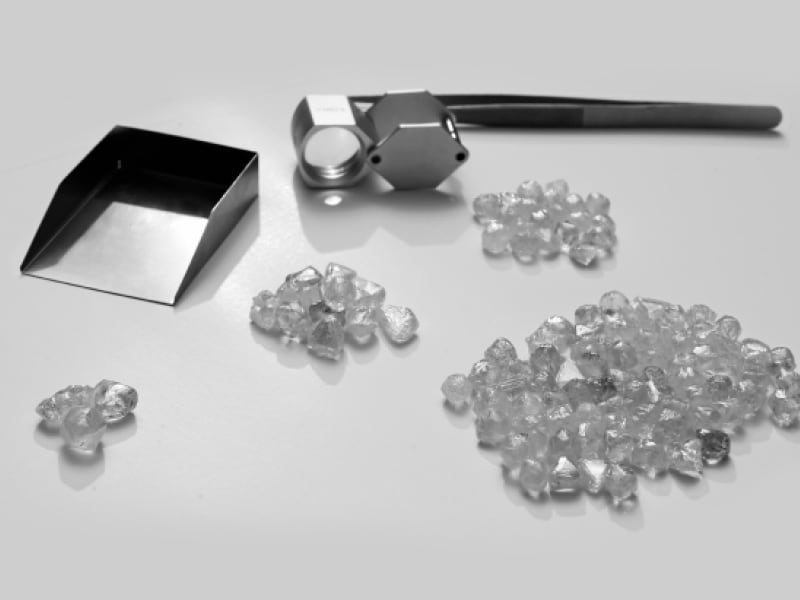 Sorting out diamonds
Your Diamond Story experts carefully sort out diamonds to choose the ones that will gain the true radiance. This process requires a great breadth of knowledge, meticulousness and experience. At the beginning, your brilliant has a form of an unpolished, inconspicuous crystal. Noticing its potential of transformation into a real jewel is no mean feat.
Reveal the hidden beauty
The use of the latest 3D technology combined with the knowledge and experience of experts make it possible to discern in a crystal the precious brilliant in its final form. This process is called mapping. The final mass of a brilliant usually constitutes 30-40% of the original crystal mass.
Perfect cut
The process of transforming an inconspicuous lump into a shiny gem starts with cutting the diamond with a laser. The next step consists in forming the characteristic shape of a cone. The culmination of these works is manual faceting that requires extraordinary skills. The precision and mastery of a diamond cutter revives your brilliant and endows it with unique radiance that delights at every glance.
Quality assessment
Before a brilliant is set in precious metal, it undergoes a certification process. The quality of diamonds is evaluated according to the 4C principle, which determines 4 features: clarity, colour, cut and carat. A Your Diamond Story certificate is attached to each ring. It describes the way your brilliant, marked with a unique number, has covered to finally gleam on your jewellery. Descriptions are accompanied by photos from the different stages of work on the diamond. This special, very individual addition distinguishes Your Diamond Story collection from others.